Launched in July 2022, this mobile app enables you to explore the history of the Resistance in Périgord and get an idea of what it was really like to live through it.
What was the Resistance?
The mobile app "C'est quoi la Résistance?" is available for download on Android, iPhones and tablets.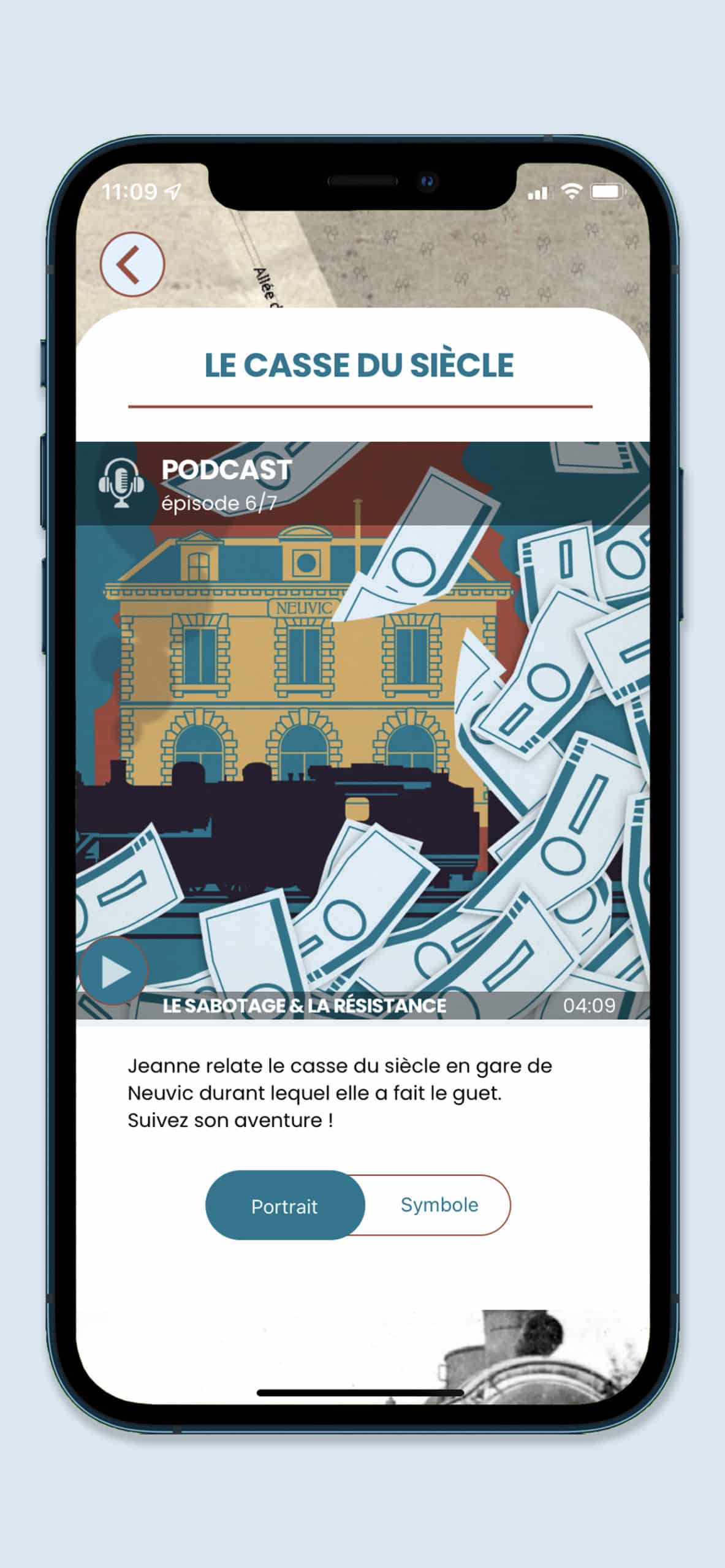 What is it exactly?
It's an immersive multimedia journey that recounts the history of the Resistance in an accessible and vivid manner. You go on a virtual journey through Périgord, in order to better understand what the Resistance was about. You travel to seven different locations between Cendrieux and Paunat, and through a mix of archives and docu-fiction, historical documents, portraits of local personalities and personal accounts, you'll come to understand the part it played in ordinary people's lives. This original and accessible way of learning about history, brings new life to the dusty archives as it tackles this complicated subject through themes such as schools, the role of women, arrests and much more.
Through scripted podcasts, Jeanne, a young fictional Resistance fighter, recounts her story and tells of her encounters during the Second World War. You can accompany her as she visits the major sites used by the Resistance and crosses paths with local personalities such as Roger Barnalier and the Nicauds.
This unique new approach is a fun and educational way to deepen your historical knowledge and learn more about a specific site and subject. Accessible to all, the application can be downloaded on site or from home.
This project, led by the Greater Périgueux Intercommunal Tourist Office is a collaboration with the Dordogne Departmental Archives, who drew on a wealth of historical resources in order to produce this game-changing tool to make history more accessible to the public.
Produced by Timescope.
The Tourist Office of The Grand Périgueux advises you
Do you need advice to make your choice or to help you in your search? The Tourist Office team of The Greater Périgueux welcomes you all year long to advise you. Do not hesitate to contact us at +33 (5) 53 53 10 63 or by e-mail contact@tourisme-grandperigueux.fr.
You will like also