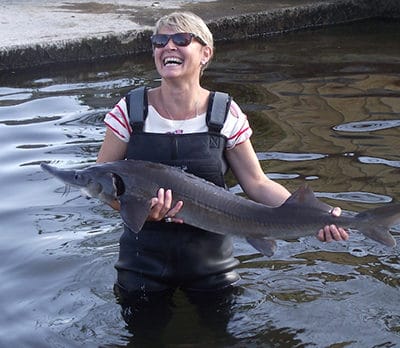 River, stones and trees landscape
Caviar de Neuvic
The Domaine is located between Périgueux and Bordeaux, 15 minutes from Périgueux, in the heart of this gourmet Dordogne, famous all over the world for its gastronomy and its art of living. The ponds draw clear and vivid waters in the Isle, which was the origin of the breeding of sturgeons in Aquitaine. The silhouettes of the long black fish slide furtively and silently. Along the banks of the Isle, holm oaks, willows and poplars create a calm and verdant landscape. At the heart of the property, a farmhouse flanked by its white stone pigeon house still displays an old sundial. Nearby, the village of Neuvic hosts a Renaissance castle where the Domaine has the habit of receiving its distinguished guests.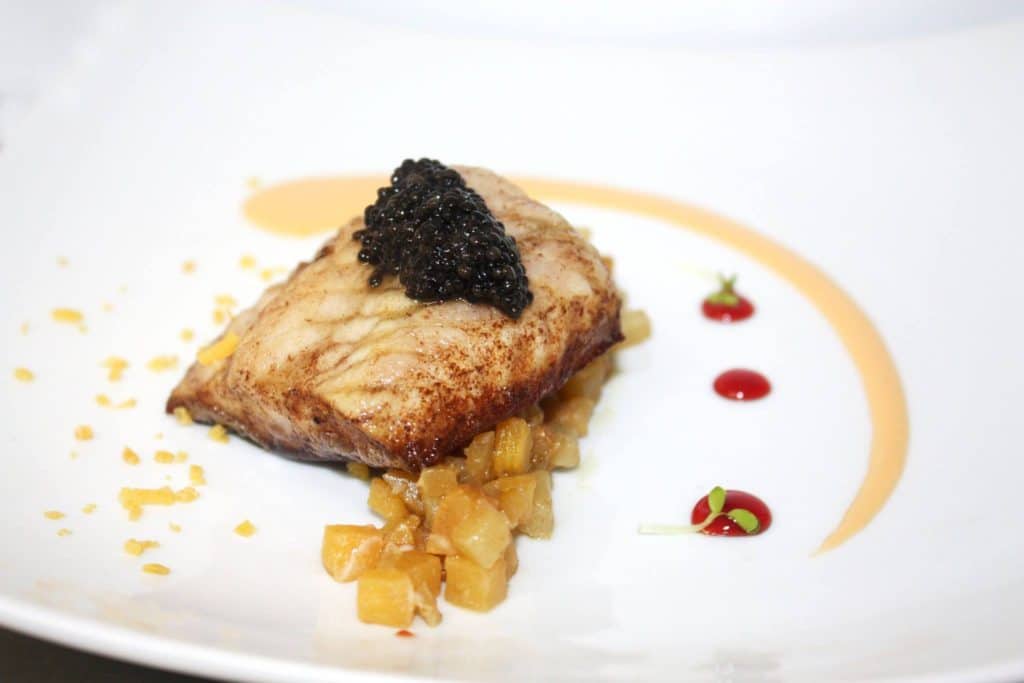 Caviar de Neuvic
The rediscovery of an exceptional product
Caviar de Neuvic's ambition is to rediscover the taste and culture of caviar. If the time and attention required producing a high-quality caviar was enough to justify its rarity and preciosity, nothing can equal the flavor of its tasting. The species Baeri is suitable particularly for the rediscovery of the caviar. Its melting texture, the palette of the light gray to the dark gray of its grains, the delicacy of its aromas of fresh butter and nut is appreciated in all simplicity. Caviar is a true gourmet product, simple and subtle. It is eaten alone with a small spoon of mother-of-pearl as well as an ingredient or accompaniment of dishes, whose only presence transcends the simplicity.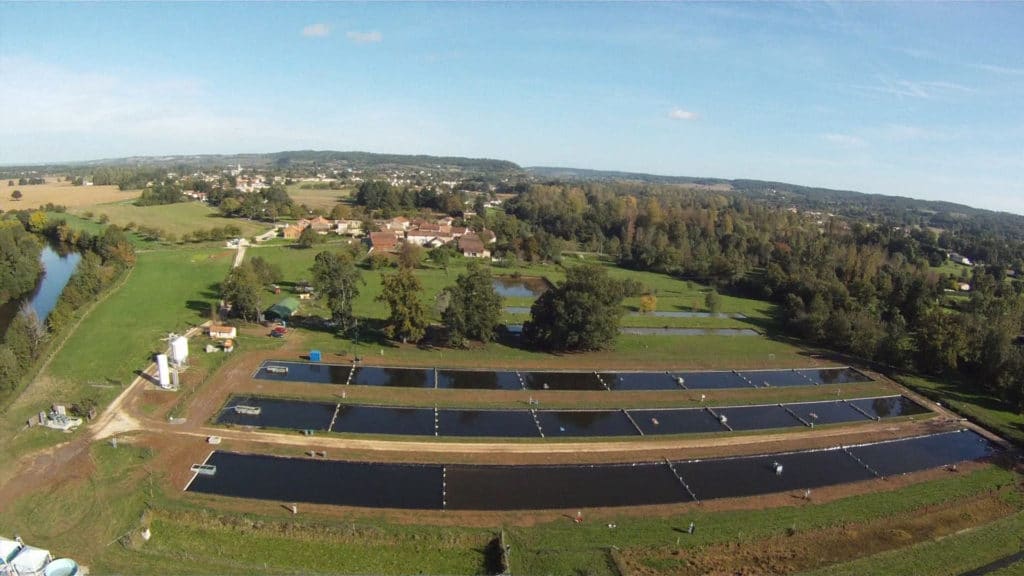 In Dordogne
A breeding which counts in the world of the caviar
This breeding proposes a producer's caviar of whose excellence depends on the control of the most sophisticated production techniques in the service of the respect of the fish and the environmental balances. Fish research, as well as breeding methods, is at the heart of the Domaine's business project, which takes advantage of the emergence of caviar to rediscover the taste and culture of caviar, to a new audience fan of high quality products.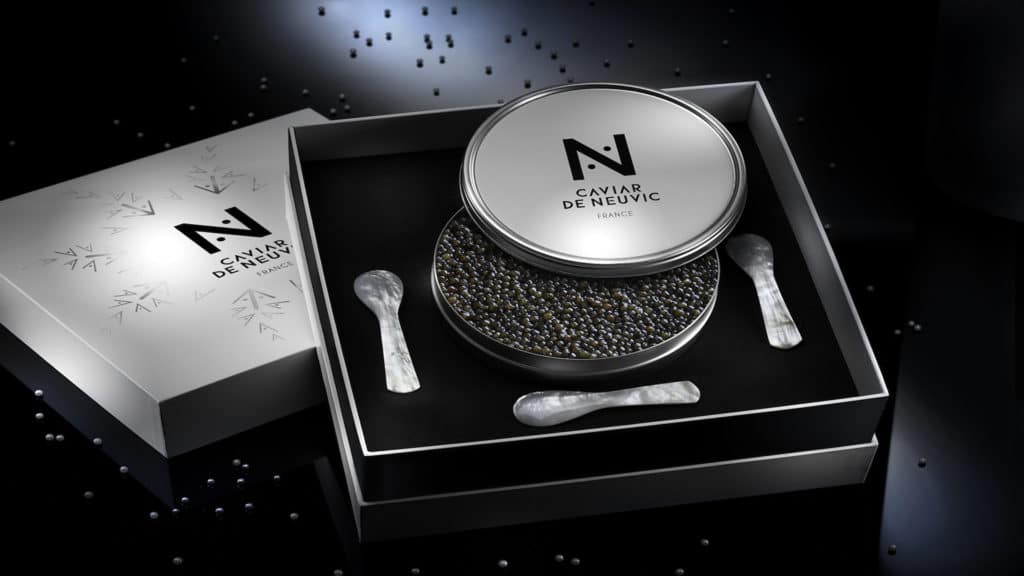 Investing in quality
The quality of a producer's caviar is based on the quality of life of the fish during the seven years of the production period. It is necessary to master and control the entire processes of production and development from the ponds to the laboratory. Water quality is essential: several thousand sqm of ponds are needed. In an open circuit fed by the river, the water is renewed several times a day. The quality of fish feed is the other crucial element: if it is exclusively composed of GMO-free fishmeal and cereals, the caviar can be certified organic.
To see also