Welcome to the heart of the Périgord
Here, in Périgueux and less than an hour away, the sites and monuments are so numerous and varied that everyone can take the time to discover them, in a peaceful universe. Here, History and Culture are naturally breathed in the pure air of a changing and preserved nature. Here, the earth is generous and offers its most beautiful jewels to the craftsmen's know-how who transform them into a thousand flavors. Here beats the heart of the Périgord. From North to South and from West to East, from Périgueux, follow us to discover an unknown Périgord, from valleys to castles, from History to modernity, take the time to discover.
Must-see sites and visits in Grand Périgueux
Visit Grand Périgueux at smart prices!
Available in 4, 6, 8 or 12 visit versions, this is the essential pass to make the most of your stay in Grand Périgueux! It includes access to sites and monuments depending on the package chosen (museums, caves, gardens, tours of Périgueux, etc.), urban transport in Périgueux and discounts on leisure activities.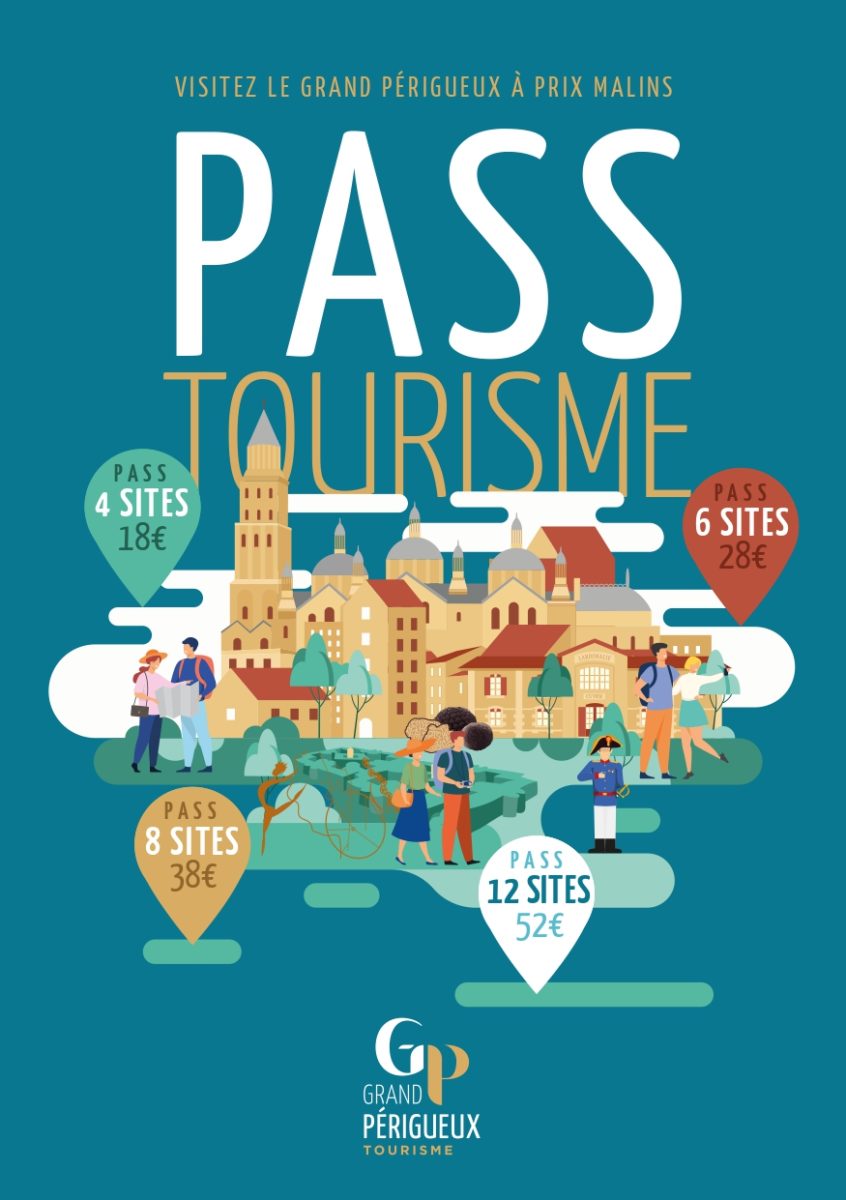 Still need inspiration?
Whether you are on vacation, in search of discovery, living or on a business trip, there is always a site, a building, an activity or a good dish to satisfy your curiosity in Grand Périgueux.
You will like also