What to do in Périgueux The must-sees in the capital of Périgord!
Located in the east of the Nouvelle-Aquitaine region, in the heart of the Dordogne, Périgueux is the must-visit city of the Périgord Blanc. With its world-renowned heritage and gastronomic attractions, there's plenty to do for a weekend or an extended stay!
---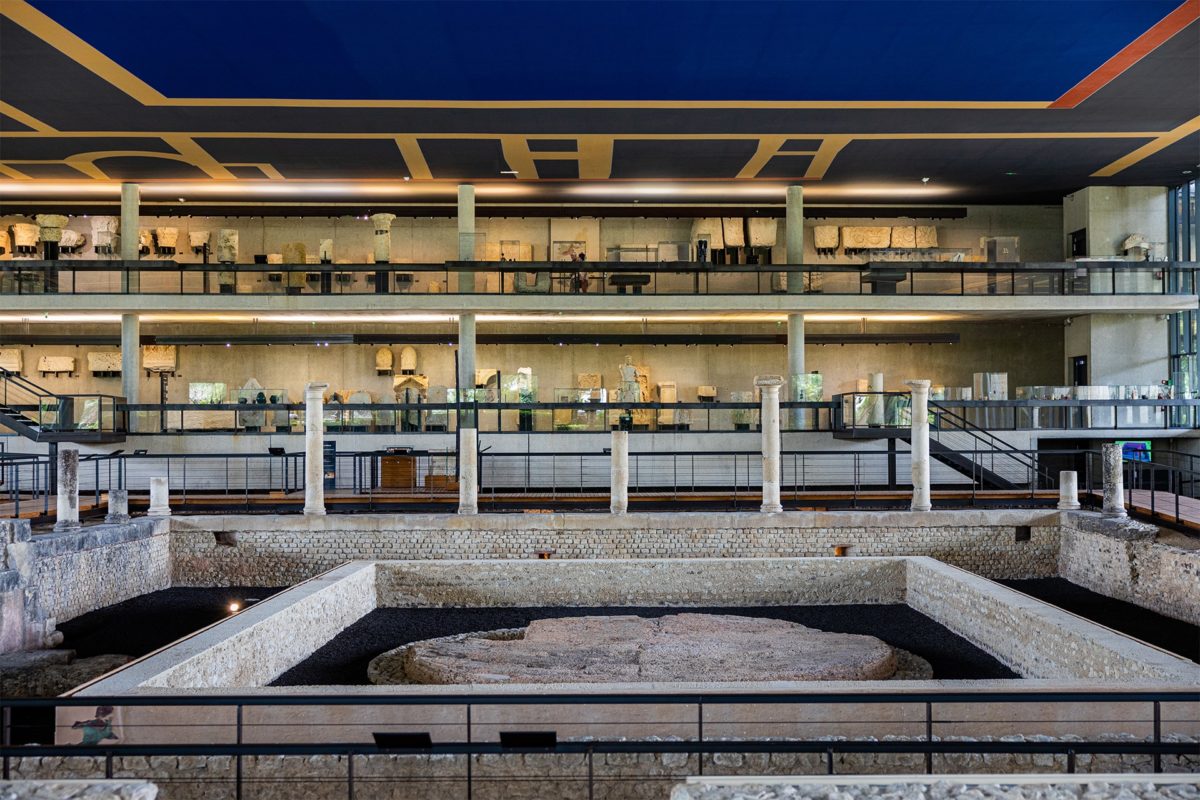 First, take a walk in the Gallo-Roman district. You will be surprised by the numerous vestiges that testify to the splendor of the Roman Empire. Today, the Vesunna museum gathers an impressive collection of objects of the daily life exposed in a true Gallo-Roman villa.
But your journey back in time has only just begun. As you head towards the historic center, at the bend of a medieval alley or strolling from square to square, admire the half-timbered houses, the rich mansions enriched by the imposing towers, or the remarkable mansions adorned with fine Renaissance sculptures.
At the heart of this architectural complex, the Saint-Front cathedral is the pride of the Périgourdins. Its strange look and its Byzantine style attract all the glances. And if you want to admire it more closely, you can also visit the cathedral's roofs with a guide. There is no doubt that you will be seduced by this city.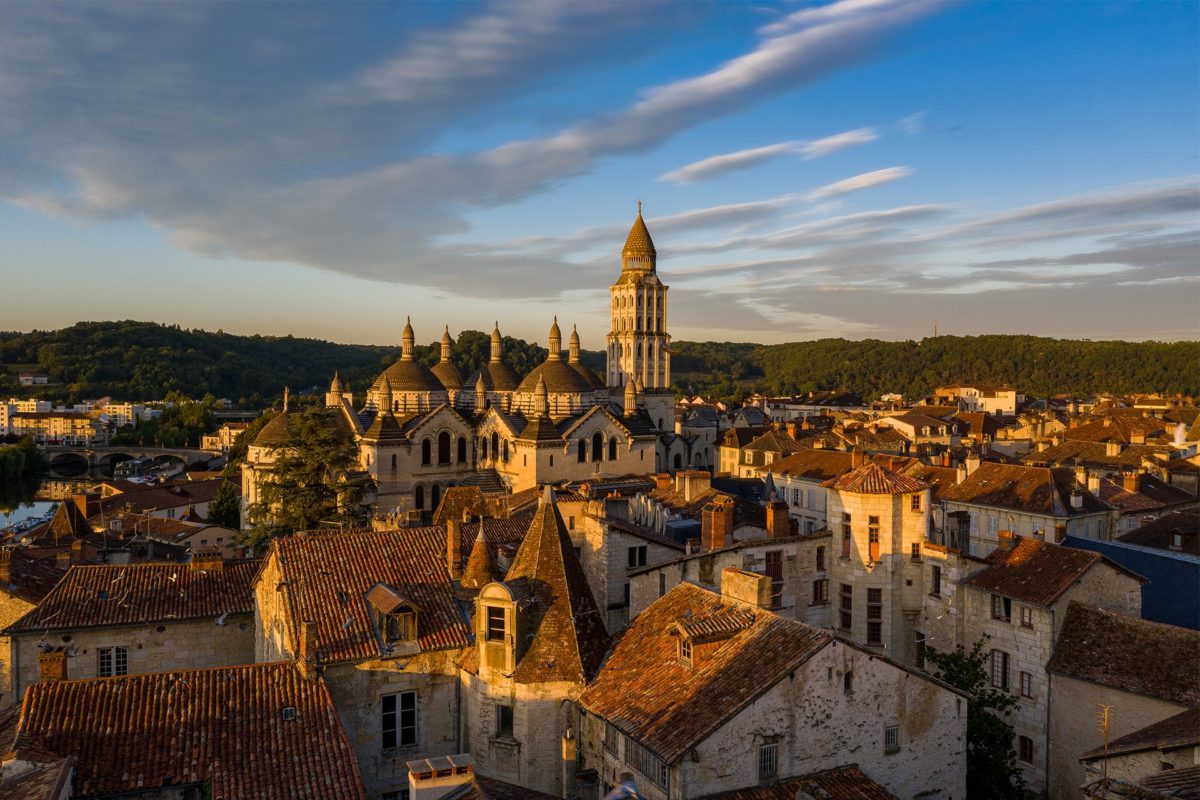 The Mataguerre Tower: from the top of this tower, a panoramic view allows to admire, on the Gallo-Roman side, the Saint-Etienne de la Cité church and its two domes. On the other side, on the medieval side, stands the Saint-Front cathedral above a labyrinth of alleys. Between the two, you can see the hills of Boissière and Ecorneboeuf, which were inhabited by the Pétrocores (Celtic people).
The Véloroute Voie-Verte du Grand Périgueux runs along the Isle River. It allows you to discover both green landscapes and historical sites on foot, by bike or rollerblades. The route, marked out, with many rest areas and games, is the ideal opportunity to spend a pleasant moment with your family.
Terra Aventura: two geocaching courses Terra Aventura, two surprising treasure hunts, allow you to discover the territory, the local heritage and its anecdotes while playing.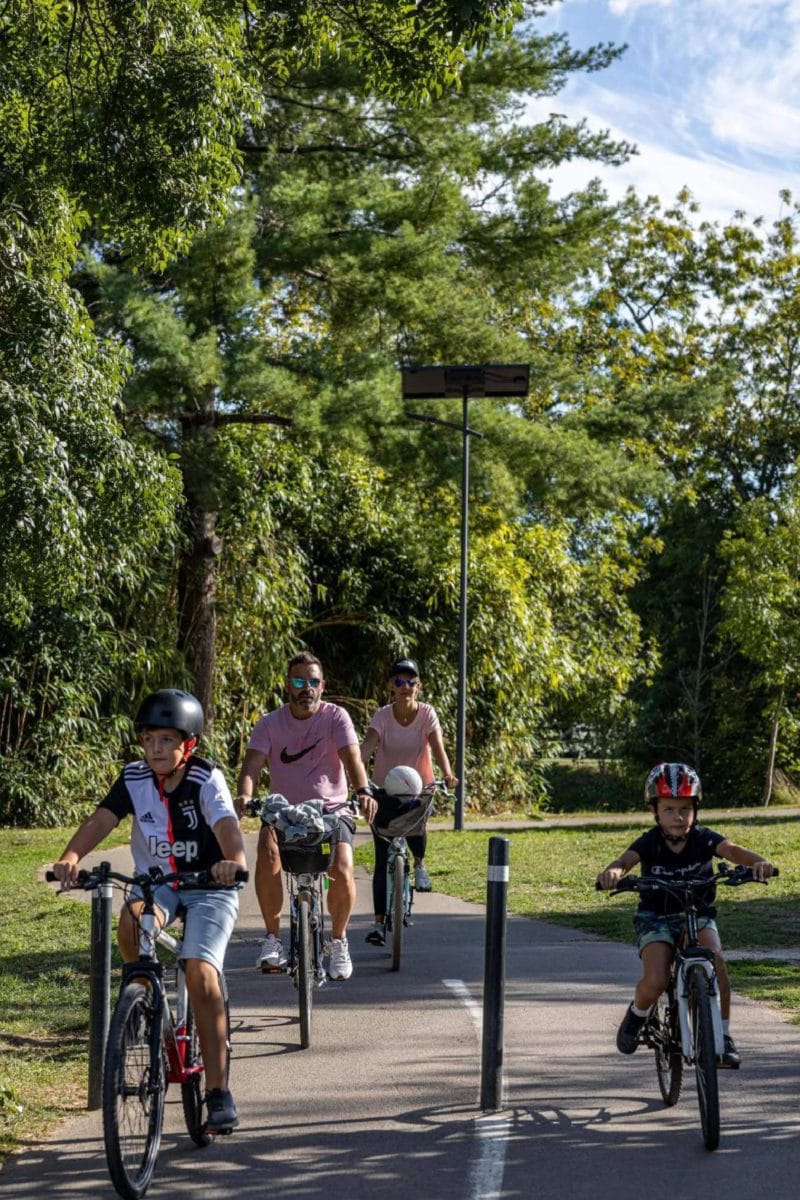 You will like also