Musée André Voulgre : Art de vivre et savoir-faire en Périgord
The museum has undergone some renovations in 2020!
The beautiful André Voulgre's house , located in the heart of a large wooded and landscaped park, has retained the charm to present the art of living, skills from the craft to the industry and the society evolution in the Perigord over the past 200 years. You can stroll in a furnished house from the 19th century and go back in time ...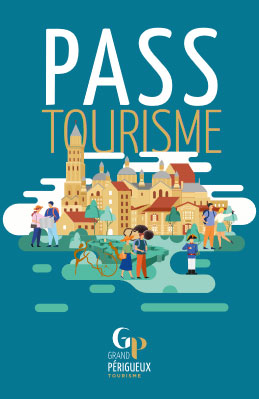 ---
Pricing
| Services | Pricing |
| --- | --- |
| Plein tarif | 5,00 € |
| Tarif enfant | 2,50 € |
| Tarif réduit | 2,50 € |
| Tarif de groupe | 4,00 € |
Accepted methods of payment
Chèques bancaires et postaux
Espèces
---
Furniture
Picnic area
Auditorium
Restaurant
---
Services
Animaux : no
Boutique
Espace jeux
Groupe (min) : 8
Shop
Games area
---
Access
Accès handicapés : yes
Motorway - A 89 -
Airport / aerodrome - BERGERAC -
Railway station - MUSSIDAN -
Road (national / local) - RN89 -
---
Opening periods
From 01 June to 30 September 2022

| | |
| --- | --- |
| Lundi | 09:00 - 12:00 — 14:00 - 18:00 |
| Mardi | 09:00 - 12:00 — 14:00 - 18:00 |
| Mercredi | 09:00 - 12:00 — 14:00 - 18:00 |
| Jeudi | 09:00 - 12:00 — 14:00 - 18:00 |
| Vendredi | 09:00 - 12:00 — 14:00 - 18:00 |
| Samedi | 09:00 - 12:00 — 14:00 - 18:00 |
| Dimanche | 09:00 - 12:00 — 14:00 - 18:00 |

From 01 October 2022 to 31 March 2023

| | |
| --- | --- |
| Lundi | 09:00 - 12:00 — 14:00 - 17:00 |
| Mardi | 09:00 - 12:00 — 14:00 - 17:00 |
| Mercredi | 09:00 - 12:00 — 14:00 - 17:00 |
| Jeudi | 09:00 - 12:00 — 14:00 - 17:00 |
| Vendredi | 09:00 - 12:00 — 14:00 - 17:00 |
| Samedi | — |
| Dimanche | — |